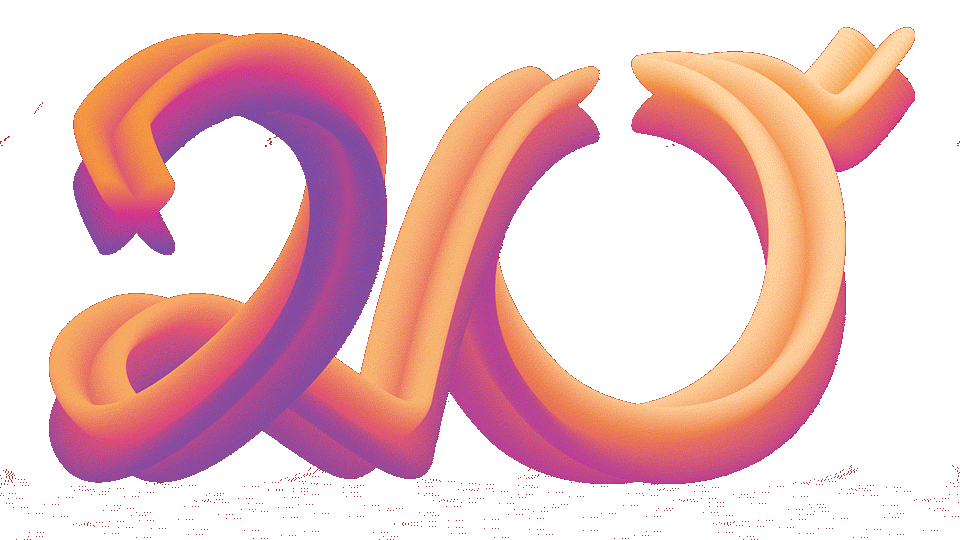 20+ Proud Years — Anno 2002 - 2023
VISIARC — 20+ years on the edge within the Tech industry
— your partner for digital products & solutions
Our services
We help companies, organisations and entrepreneurs to realize their vision and ideas. Our mission is to make things better, sustainably. We have the experience and expertise to make your vision a reality.
Our Services — Specialised within:


Index: Our Services — Areas of Expertise
App Design
We partner with our customers all the way from innovation, concept design to Minimum »Lovable« Products (MLP). Quality apps are created based on inspirational design, animations and accessibility, built-in from the very beginning. With 20 years experience in the app industry (pioneers when the industry was in its infancy), we have created apps within most categories, some internationally award-winning. We help you and your brand to take digital leaps.
Skills — User Experience (UX), App Flow, User Interface and Interaction (UI), Typography, Iconography, Animation, Effects (Particle FX, IK etc.), Accessibility, Gamification
App Architecture & App Development
The app is one of many »touchpoints« where your users meet your brand. Sometimes the app is all they see, typically only the tip of the iceberg of a substantial infrastructure. We help our clients define and realize a secure and scalable infrastructure, in addition to the app, usually including a cloud setup and administrative back-office systems with integrations. To design and develop a quality app in itself is a complex project, but the effort is much greater and includes a roadmap and future development as well as support and maintenance. 20 years' experience from the inside of the app industry makes us an ideal trusted partner.
Skills — App Architecture, App Development, App Design, App Flows, Concept Design, Proof-of-Concept, Usability, User Experience Design (UX), Accessability, Authentication, Security, Communication, Encryption, Analytics, Push Notification, Monetisation: Free/Premium/In-App, Performance Optimisation, Testing, Quality Assurance, Continuous Integration (CI), Maintenance, Innovation & Future Development
Tech — iOS (iPhone &iPad), Android, Flutter, React, UX, UI, Bluetooth/BLE, WiFi Direct, NFC, Login with Apple/Google, WCAG, GDPR
App SDK
Digitalisation of services and products offer a whole new range of business opportunities and market channels. Many brands and global companies want to own the user experience. To work with your customers and partners offering them the opportunity to integrate your service via an SDK, can generate a lucrative business model, and a way to strengthen and deepen the relationship. Developing an SDK as a component may contain various features, such as making data accessible via an API, communicate with an IoT, offer secure communications/transaction to mention a few examples. Realization of an SDK is a development effort that requires documentation, maintenance and continuous support and further development. Engaging in this type of project you need a close cooperation with a long-term stable and trusted partner, as VISIARC.
Skills — SDK, API, Security, Communication
Tech — iOS, Objective-C, Swift, Android, Java, Kotlin, Flutter
Web & Cloud
Today's modern web technologies is making headway and offers a flexible system architecture that is easy to maintain with unlimited cloud based scalability. With responsive web apps you reach all types of devices and platforms directly with your digital service or product. The cloud means full-stack with both a front-end and back-end. Many services that collect data are ideal for a cloud architecture, where harvested data can be visualised, analysed, syndicated and offer the base for AI model training. Web apps for back-office tools and system management is typically a good way forward. The trend is clear. More and more front-end clients (different touchpoint types) connecting to a common back-end services (for example Headless CMS and Headless Commerce). Many digital products can fully be delivered as web apps, but in case your product may require deeper integrations such as GPS, camera and other permissions, our app team may be at your service.
Skills — Web, Web App, Cloud, CMS, API, Security, Database, Optimisation, DevOps, Scalability
Tech — HTML 5, CCS 3, TypeScript/JavaScript, Canvas, React, Node.JS, Next.js, JSON, GraphQL, REST, AWS, Azure, Data (Analytics), CMS (Wordpress etc.), Docker, Kubernetes, Software-as-a-Service (SaaS)
Web Apps
Already 1993 one of VISIARC's co-founders was part of setting up Sweden's first web site, the 10th first in the world. Ever since we've been on the forefront of web technologies. Today it's possible to create really advanced web apps. One example of tools is interactive data visualisation maps, or precise vector based drawing viewing (see our CAD Viewer). Another digital product example is our leading search engine (Smartsearch) the leading Learning Management System, Canvas LMS. At present progressive web apps with offline capabilities have become viable. Most web apps requires integrations such as for payment and subscriptions. Integrations are core in most customer projects already from the beginning, especially in data driven projects.
Skills — Web, Web App, Responsive, Progressive, Open Data, API, Software-as-a-Service (SaaS)
Tech — HTML 5, CSS 3, Canvas, React, Next.js, Node.js, Prisma
System Development & Integration
We develop the systems and solutions for the future based on our customers requirements — from consultation, pre-study, requirement specification to architecture, implementation, test/validation and rollout. Frequent requests are integrations where we implement standards or though APIs. As well, we assist in designing communication protocols and APIs, that may require interpreting layers between systems. With 20 years experience in application development and system architecture, we're experienced and honor delivery of systems on time and within budget. The requirements guide our projects and please contact us and share the challenges you're facing.
Skills — Architecture, IT Security, Access Control (AC), API, Communication, Encryption, Databases, Integrations, Solutions, Continuous Integration (CI), Software-as-a-Service (SaaS), Test Automation, Validation
Tech — C++, C#, Java, JEE, CSS, HTML, XML, TypeScript/JavaScript, Node.JS, React, GraphQL, REST, SQL, OAuth, Amazon (EC2, S3, RDS, Cloud Compute etc.), Azure, BankID, Swagger, Jenkins, Git
Internet of Things
(IoT)
The Internet of Things is here and only our imagination is the limit. Never before has it been possible to connect sensor equipped technical devices, anything from machinery, to smaller appliances and gadgets. Such may be remotely controlled and collect data and statistics for analysis or surveillance. To approach IoT in itself is a daunting task where VISIARC may guide and offer its services ranging from Proof-of-Concept and MVP to production. In our projects we can handle the complete stack, from software on your IoT (embedded/firmware) and updates (over-the-air, FOTA) to communication, direct (WiFi/Telco) or indirect (Bluetooth/BLE/WiFI Direct) via companion app (or App SDK) to data collection and IoT Fleet Management in the cloud. Taking advantage of IoT makes our world smarter and more secure, and at the same time it helps us to control, manage, monitor and collect data economically and more efficiently for a sustainable future. (Regarding hardware we rely on a network of partners.)
Skills — Internet of Things (IoT), Embedded Programming, Communication, Protocol Design, Security, API Design, Cloud (Storage, Analysis & AI), Privacy (GDPR)
Tech — Firmware (FW & FOTA), API, App SDK
Artificial intelligence & computer vision
(AI)
AI is a vast field. We use AI as value-adding components in our projects in many forms. Some projects have a larger scope and large volumes of data sets are collected (Big Data) that is moderated and then become AI model training datasets. But in most cases simply applying AI (even if a model may be trained), and in such cases may be within areas as Computer Vision (CV) learning an AI to recognise and count things, to provide audio feedback (Text-to-Speech, TTS) or to detect anomalies in a stream of sensor data. You have AI expertise in-house, then VISIARC may be an ideal partner that can help integrate your AI into an ICT infrastructure and package and productify your digital service, as a full complementary partner. You have an idea or vision, we then can guide and help you navigate to later create your first Proof-of-Concept. VISIARC is a member of AI Sweden, a network of Swedish AI expertise.
Skills —AI, Neural Networks, Computer Vision, Text-to-Speech
Tech — Deep Learning (DL) — Deep Convolutional Neural Networks, Machine Learing (ML), Generative AI (GAN), Computer Vision, Python
Education & Learning Management Systems
(LMS & LTI)
Learning Management Systems support learning. For 15 years VISIARC has been involved in distance education and Edtech in various forms and projects. We have developed applications, tools as well as integrated various systems. We also develop products in the area such as the leading search engine for Canvas LMS, Smartsearch. The search engine is a web app, packaged as an LTI app. LTI stands for Learning Tool Interoperability and is a global standard for different vendors to be able to provide their learning tool as an app for LMSs. At VISIARC we're Canvas LMS experts, both regarding the Canvas LMS APIs and LTI. As an independent consultant we can help with anything from consultation to developing reference implementations, solutions, applications, tools and integrations. VISIARC is a Canvas/Instructure partner, the world's largest and fastest growing Learning Management System (LMS).
Skills — Learning Management Systems (LMS), Applications, Tools, Integrations, Consultation, Digital Product Development, Canvas Integrations, Canvas LMS API, LTI Applications
Tech — Canvas LMS, Canvas API, Learning Tool Interoperability (LTI), Edtech, eLearning, mLearning
Games & Gamification
The gaming industry has grown and become the world's largest entertainment industry. Over the years we have released our own titles and won awards as well as having had a publishing deal with Microsoft. Players get immersed in fun games and have a hard time to let it go. The same game mechanisms may be applied to other applications, where the user feels they are in control and things are flowing providing feedback and rewards. Game mechanics are highly applicable when design apps that are not games as well. We then talk about gamification. When done right, it creates a rich and pleasant user experience. For instance, we have successfully gamified educations (now accredited) but also helped other organisations, as to create a sustainability game in Minecraft.
Skills — Games (Gaming), Gamficiation, Education, Word Games, AI, Psychology (Flow, hooks etc.)
Tech — iOS, Android, web
Visualisation
Visualisation is a corner stone at VISIARC, in all dimensions. Visualisation och interaction are intertwined. For example we have made the Swedish weather forecast (from SMHI) interactive, empowering anyone to become a meteorologist. In modern web apps data can be visualised and visually analysed through smart tooling. Smart visualisation makes it possible to rapidly detect anomalies or outliners, which may be a key element in moderating AI training data. Most things can be visualised and made interactive. In our apps we try to guide the user visually, so that they know what is happening and feel comfortable as they stay in control. VISIARC is a member of Visual Sweden, a Swedish innovative environment for visualization and image analysis.
Skills — Visualization, Image Analysis, Tools, Applications, Web, Apps, Cloud
Branding & Identity
Strong brands create trust and builds pride. A clear Brand strategy is based on core values and make sure you're associated with your strengths and adds personality. Over time consistent market communication creates the desired image and position that you want to achieve. But branding and identity is more than just a visual guide and a logotype. We can help you all the way from idea and vision to create a platform, which we bring into the product design and development process with your brand and tone of voice tightly integrated in the user experience.
Skills — Brand Strategy (Branding Program), Corporate Identity (Corporate Identity Program), Naming, Core Values (Vision, Mission, Strategy & Goals)
Tech — Logotype, Symbol, Naming, Name Screening, Consultation, Brand Book, Visual Manual, Typefaces/Fonts, Color Palette, Icons, Illustration, Animation, Photo, Graphics, Video
Design: Graphic Design & Illustration
Design is a dimension that connects on a different level. Good design is what stands out and creates competitive advantages, especially in the field of digital products and services. Graphics, illustrations and animations sends subjective signals that words cannot. Good design creates a quality feeling. On the contrary, lack of design brings about an uncanny and eerie feeling among users, a feeling that something is missing. To integrate a clear visual design based on a Brand Strategy is a success factor. With over 25 years of experience working with Brand Strategies we can incorporate your existing brand working together with your brand agency, (or create one based on your business mission and vision).
Skills — Graphic Design, Communication, Typography, Iconography, Animation, Transitions, Illustration, Photo, Image Editing, Compositing
Tech — Illustration (Illustrator), Image Editing (Photoshop & Lightroom), Animation (After Effects, Spine, Lottiefiles, etc.), Inverse Kinetics (IK), Video (Premiere), Compositing (After Effects),
Innovation
On the edge of the Tech industry for more than 20 years we have supported startups, scaleups as well as global corporations in their strive to innovate and make a difference. Not all, but many have succeeded, brave and driven together with creativity and hard work from VISIARC. To succeed launching a digital service or product can be measured in finding a profitable business model. From the very beginning it's important to direct all energy into creating a product that is more than just functional, enriched with great design, to surprise and convey a sense of satisfaction. Design may be the entire difference between flip or flop and is what we've experienced. We call these innovations Minimum »Lovable« Products — MLPs. If you have an idea or concept, our door is open. If you need guidance and resources to realize your innovation or business model, VISIARC is a partner that can help you all the way.
Skills — Innovation, Creativity, Concept Design, Demonstrator, Proof-of-Concept (PoC), Minimum Lovable Product (MLP > MVP)
Tech — Proof-of-Concept (PoC), Minimum Viable Products (MVP), Demonstrator (Demo), Concept Design, Workshop, Pre-Study
We are always eager and ready to take on new exciting projects
— with great commitment.
If you are looking for a long-term digital partner, let's work together!
Customers we are proud to work for, or have been over the years.