Apps — Engaging Experiences
VISIARC offer our expertise in crafting your digital products and services. Take full advantage of what digital devices can offer.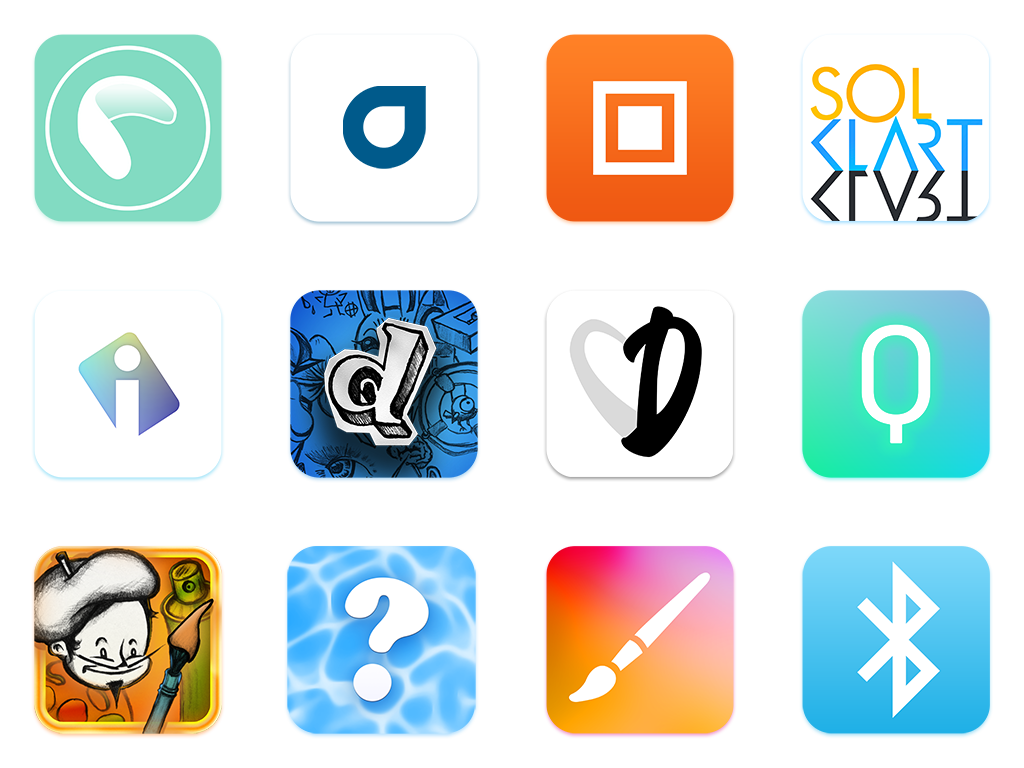 Your Trusted App Partner
— with 20 years experience of professional App creation
Wow your users. Mobile apps allows you to get personal. Snappy, timely and deeply engaging user experiences that wow, can drive your digital success. VISIARC is an internationally multi-award-winner in apps. Let's create great apps together.
Our Hallmark: Great Design & Tech — Delivered on time and within budget.


At present, we live both our private and professional lives constantly connected, where behaviors and technologies are rapidly changing. In this increasingly connected era companies need a partner to assist in delivering the whole product. These changes and the speed of digitization offers great opportunities to be taken advantage of. No industry or organisation is left untouched. We believe you feel the change. Take charge. Lead. Don't follow. Shape your future. VISIARC is a world class award-winning product innovation company. Today, apps are software with underlying systems typically hosted in the cloud. We're a software and systems company geared to add the digital layer that we see transform how the world works. As a partner, we help our customers with their digital product development from strategy, innovation, concept, design and development to maintenance.
SHOWCASES
During the two first app decades, we've designed and crafted apps in most categories; for consumers and business professionals, inclusively from children to elderly, from professional business tools to casual games, from offline full-fledged utilities to online platforms. Below we showcase a few apps were we highlight some interesting app design aspects.
SOLKLART
Weather App
The world's best weather app, for Swedes. That was the modest design goal for the project. Solklart empowers users. They get an intuitive and interactive visualisation of the latest weather forecast. The app has also been designed to make sure that all features are exposed and nothing is more than just one tap away. The app fetches the weather forecast from the Swedish Meteorological and Hydrological Institute (SMHI) , open data fetched via an API. The API is the result of a co-creation between SMHI and VISIARC during the project. You can get Solklart from the Swedish App Store or Google Play. It's free.
Utility & EdTech
Whitelines offers premium note books with white lines instead of distracting dark lines. Whiteline's companion scanner app allows the users to automatically scan their notes and digitise them. Using computer vision the app tracks specific markers and automagically snaps a picture. The the notes are transformed and the image is transformed to the correct proportions and the white lines are removed isolating the notes that become very crisp. The app allows organisation, editing and easy sharing digital notes as PDF for instance (with the original proportions and size correct).
Health App as IoT Companion App
babybubl is an air purifier that can be mounted and strollers. The innovation is a fan with a top-notch air filter and cooler. Once turned on the device provides a bubble of fresh cool air for babies. The app is a companion app that let's the parents monitor and control the device while collecting climate data to help science. Today, air pollution remains a threat to our health and the climate. According to WHO, 99% of us breathe air that exceeds WHO pollution guideline limits, and is the greatest threat to human health. Babies are extra sensitive to air pollution.
Drawing Game
Duudle AI is a fun fast-paced drawing game. You get a word and 30 seconds to draw it. At the same time as you draw, the AI guesses, reading out loud its best guess continuously. If the AI guesses correctly, you get points. This is game mode. In the drawing mode you can draw anything and get to understand how an AI "thinks". The app is free, and in the app store description there are som experiments and challenges presented. More information on the Duudle AI game page.
Cardivation
Secure Payment App
Cardivation is an innovation that offers secure payments and prevents card skimming attacks. Use your card to pay in a payment terminal but use a dynamic PIN. The PIN is delivered via the Cardivation app and it changes continuously. (The dynamic PIN works even if the app should be offline.)
Apps Engage
Consider, users spend close to 95 % of their time in native apps while using their phones. Rich, snappy and immersive experiences can create engagement. Native apps (on iOS and Android) can enable a deep personal experience with tailored communication and timely notifications, experiences with better conversion. That said, the apps most users use daily are very polished, and your app needs to be on par. No easy task, any you should consult and work with app professionals.
Companies invest in apps as a vehicle to make great business (higher chance of conversion), beyond being a new branding vehicle. As an engagement platform it can transcend and reach out on a deeper level. Apps provide a freedom to design and allow any type of interaction. Since apps can work both online and offline a lot of advantages as instant swipes, taps, pinch, drag and what not provides instant response and satisfaction.
Once upon a time an app was a piece of software that could stand alone. Today apps can be even more engaging, but now an app is typically an integral part of companies success and competitive advantage. Or can be. A modern app is intrinsically connected with cloud backends, integrated services and based on a mesh of APIs and SDKs. As a complete professional app consulting partner VISIARC can be your longterm partner.
App Design & Development
Apps can swiftly make use of the mobiles features, as location (GPS), Camera (capture, vision etc), Sensors (gyro, compass etc), Communication (Bluetooth, WiFi etc) and the list goes on. Combining device features such as the camera with computer vision, AR or AI can be the foundation of new innovations. VISIARC offers design and development services, making sure you make good use of the mobile device features. We help our customers design Minimum "Lovable" Products, apps that engage and wow, as well technically functions well.
SDK & API Design
Integrate 3rd party SDKs or use APIs (open or proprietary) can be the foundation to new innovative features and added value. SDK integrations may be integrating identification (as Swedish Bank), transactions/payment services. APIs may be integrating maps or overlaying syndicated data on top of maps for visualisations.
App SDK Development
Functionality-as-a-Service. You may want to offer your product as a service for your partners or customers to integrate into their apps. VISIARC can help you create your App SDK (for iOS and Android).
API/Protocol Architecture & Design
Your app should communicate securely with your cloud backend. But the API should also be efficient, robust and scale well.
Cloud Backend
The backend may be cloud based; public, private or hybrid. Utilising cloud providing services is a quick way to launch, scale and reach a global audience, such as with a MLP, Minimum Lovable Product. Down-the-road, self-hosting may at a certain point may be a more cost-efficient setup. A solid architecture and plan is best to have in place early on.
Companion Web App
Web Apps can be very useful in case your users may install multiple apps on multiple devices with services that are shared. Such services may sync data between devices and that also may be shared between users, e.g families, teams etc. In such cases, having a companion web app may offer extra security as well as management options. See our web app services.
Management Apps (Backoffice & Admin)
Backoffice and administrative apps are usually required. Accounts, users, roles, permissions, devices, apps, privacy (GDPR) etc may require efficient tools to manage your digital service. Typically management web apps are fruitful to get things done.
Conversion, Analytics, & A/B Testing
Once launched you will want to know how your app is used, how much, when and many other things. Integrating analytics in your app is valuable to stay in control and measure your success. Apart from statistics and reports you may use it to track conversion rates in funnels, track warnings and issues, test new features (A/B testing) etc. Analytics may provide crucial guidance as you scale. Apps are a journey, apps need to be maintained to work well on new devices and versions of their respective platforms.
Sounds interesting?
Let's create great apps together!
Customers we are proud to work with or have worked with over the years.