VISIARC 20 Years in Tech
Publish date  Monday, April 4, 2022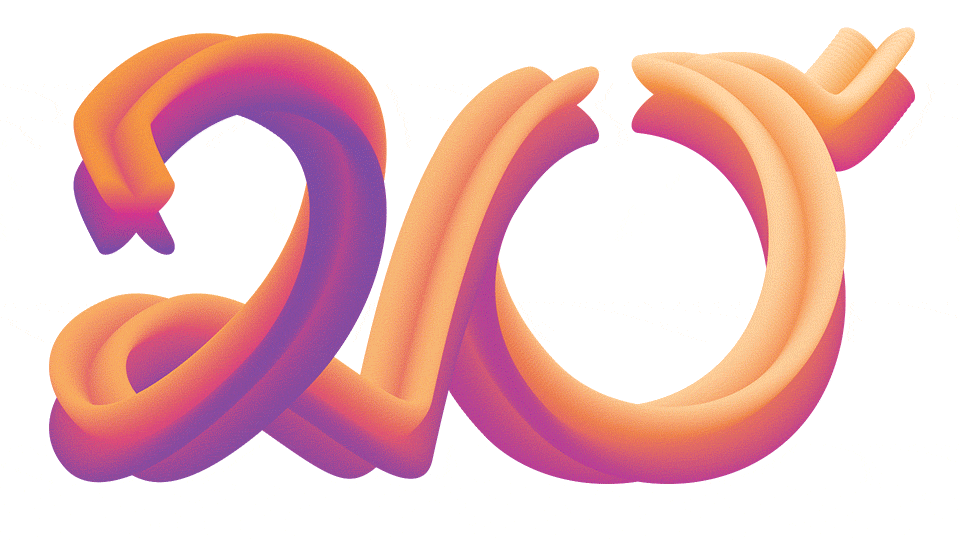 VISIARC Celebrates
— 20 Years in the Tech Industry
VISIARC was founded in 2002 as a visionary Tech company. We feel proud. It's a luxury to have been working with so many wonderful customers in important and relevant projects over the years. 20 years at the forefront of technological development - we felt it was time to pause and look back. What have we done? and what services are we really offering? We made an inventory. The result led to an updated service page that shows a breadth and a wonderful collection of areas of expertise where we can help our customers.
Birthday Cake & Retrospect
April 4, 2002, VISIARC was founded. On the day 20 years later, we celebrated with an VISIARC bright orange cake. 2002 was a new starting point us as serial entrepreneurs on an innovation journey at the forefront of the Tech industry. Successes and tough times have replaced each other in the turbulent first decade of the 20th century. From having started with apps and clouds, we can now clearly see that our customers and partners together with our talented co-workers have widened the scope and and depth of our areas of expertise. We looked back and made an inventory. We realised that probably our customers know the scope of services we deliver. We have built up a web team, work with full software stacks ranging from web, apps and IoT including embedded. Also we use increasing share of AI in our projects and not last we always deliver quality projects and well designed digital products.
Explore what VISIARC can offer on our updated Service page.
From Startup to a Trusted Tech Partner
In 2002, VISIARC was a startup, a visionary mobile company that foresaw that the mobile Internet traffic will be larger than on the computer. It took 10 years. Prior to founding, we had run one of the world's then leading Internet software companies, with a portfolio of Internet server products, primarily in web technology. Mattias, one of the founders, was involved in setting up Sweden's first website in 1993, the 10th first in the world. VISIARC was in 2002 one of the world's first companies to start purely with mobility and mobile services as true pioneers. The same year, in the fall 2002, VISIARC released its first product. This product would today would be called a cloud based B2B app, or Software-as-a-Service. Then it was called a mobile client with an Application Service Provider at the back-end. App, cloud and Software-as-a-Service were not yet coined. A look in the rearview mirror, we can proudly state that we have experienced and survived two recessions, out of which one was a financial crisis. With growth, profitability and a fantastic portfolio of customers — we now look forward to the next 20 years. We have many customer projects (under NDA) where we as a tech partner have been working hard on. Soon many will become public. We look forward to share more about these. In due time.
Do you want to know more about what we at VISIARC do and can offer? Read more.